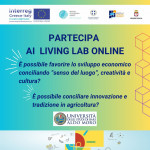 Posted on April 19,2023 Posted in News
Is it possible to promote economic development by reconciling creativity and culture with a "sense of place"? Is it possible to reconcile innovation and tradition in agriculture? The CREATIVE@HUBS Strategic Action launched two social challenges in collaboration with the University of Bari, aiming at...
Read more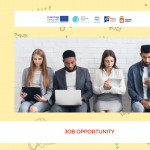 Posted on June 22,2022 Posted in News
The University of Foggia, Department of Agricultural Sciences, Food, Natural Resources and Engineering, partner of Creative@hubs project launches a public call to select 10 scholarships for 5 months research activities in agri-food markets with a total remuneration of € 7,500.00.
Read more

The Creative Hubs Web Platform is part of the Creative@Hubs project whose main objective is to establish an increased synergy between creative industries and Public authorities in order to contribute the capability of regions to create new knowledge and to generate innovation. The Creative@Hubs project is part of the Interreg Greece-Italy program. For more information visit Interreg Greece-Italy